Similar Games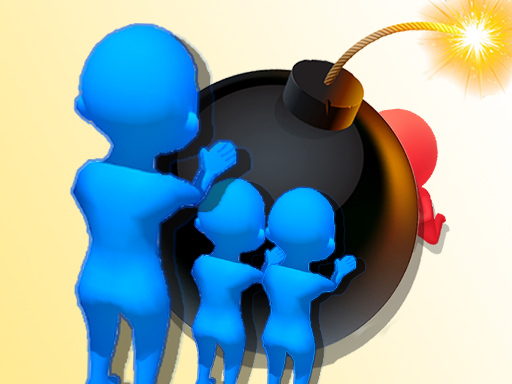 Boom Push
Boom Push is an extremely fun game that is most suitable for boys and your goal is to become the strongest person and push successfully the ball.
HOW TO PLAY
Pushing Boom's Boom Push is a really enjoyable and cost-free online puzzle game for boys. You need to bring in more personnel to help you push the bomb. The bomb will blow up your castle if you don't push the ball in front of you if you want to be the strongest. Never allow the opposing side to outnumber yours. Are you sure you can outperform them? Come and test yourself!
There are various exciting arcade games in our collection. You can come and enjoy it!
KEY FEATURES
Vibrantly colored graphics
It's a fun game that's also quite addictive.
Controls that are easy to use and understand.
There are a number of levels to finish.
Invite more allies to help you push the bomb and destroy the enemy's castle.
Controls
Mouse or tap to play.