Similar Games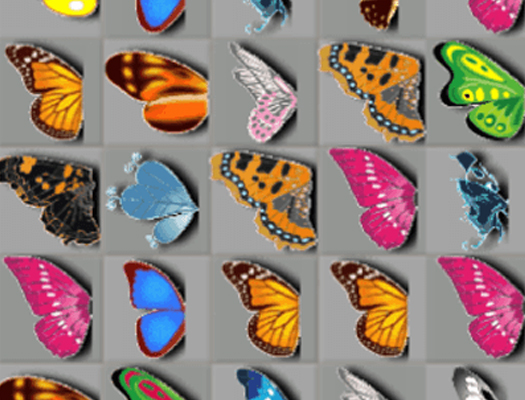 Butterfly Kyodai
Butterfly Kyodai is an interesting tile-matching mahjong game in which you need to match all two and even more same butterfly to have them fly out!
How to play
Butterfly Kyodai contacts most of the usual rules for mahjong. You can only make matches around the outside of the board. If two butterflies aren't directly next to each other, they don't count.
The game is even harder because you have to get rid of as many tiles as you can before the timer goes off. Luckily, there is help along the way. You can use three hints to help you figure out what to do.
Check out our mahjong games if you like the challenging puzzles of mahjong. Butterfly Kyodai 2 is the game that comes next after this one.
Controls
Use left mouse to play this game!
Butterfly Kyodai Reviews