Similar Games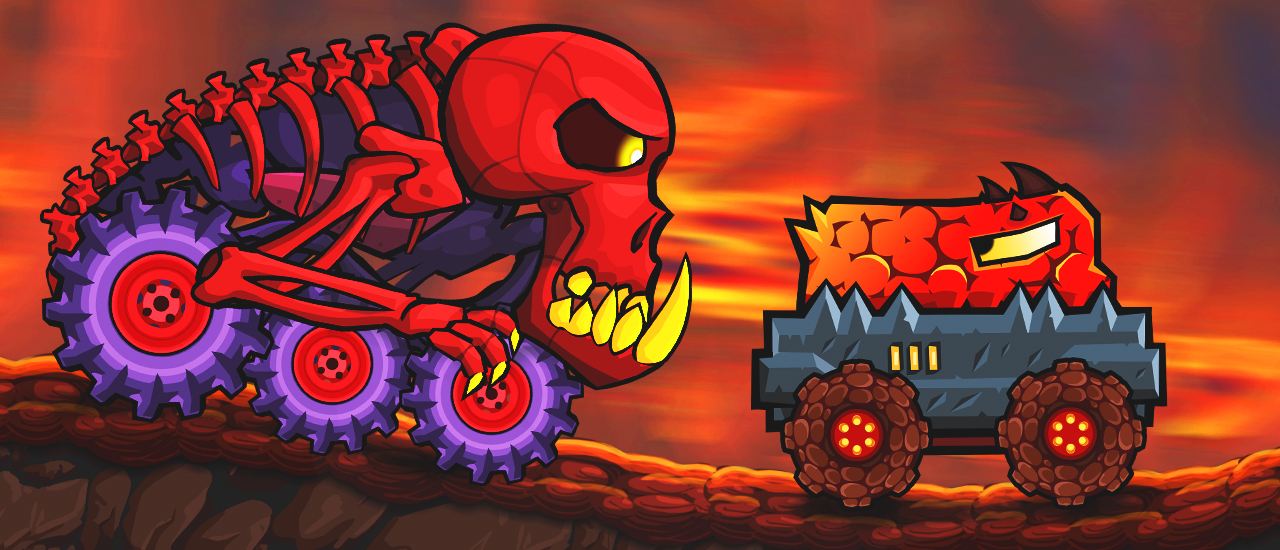 Car Eats Car: Volcanic Adventure
Car Eats Car: Volcanic Adventure is an awesome racing game in which you have to fight against various rivals in one of the most dynamic race on the highway.
HOW TO PLAY
Do you want to engage in a heated race on the highway with your foes? In Car Eats Car: Volcanic Adventure, you can build your own car in the incubator and overtake enemies. Do everything in your power to free wicked cars since your buddies have been imprisoned! In this frantic driving simulator and police chase game, having good driving abilities and turbo speed is helpful. Become a car tycoon, enhance your vehicles, and race against the police in monster cars! In these craziest races ever, battle the boss to stay alive!
KEY FEATURES
Vibrantly colored graphics
It's a fun game that's also quite addictive.
Controls that are easy to use and understand.
There are a number of levels to finish.
Controls
Space - Bombs, X - Turbo, W - Gas, S - Brake A, D - Balancing, Arrow keys - Gas, Brake, Balancing
Car Eats Car: Volcanic Adventure Reviews