Similar Games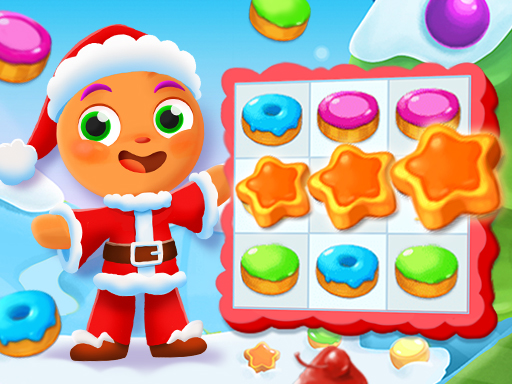 Cookie Crush Christmas 2
Cookie Crush Christmas 2 is a fantastic Cookie Crush game (similar to Cookie Crush 4)in which you must purchase boosters and work hard to level up as quickly as possible!
Instructions
You are cordially welcomed to go through a magical realm packed with joyful characters! Cookie Crush: Christmas is a match-3 game in which you must connect three or more delectable goodies to clear the level. Swap the places of your sweet sweets to make one delectable horizontal or vertical row! This will remove all matching objects from the game, making way for new cookies or cakes to enter.
Rules
These tiles are so lovely that you won't be able to resist them.
It will remove groupings of identical tiles that are in horizontal or vertical lines from the board. You may then gather the tiles designated as the level objective.
Features
Cakes and sweets that match
Boosters to assist you in completing the level
Earn gold coins to buy boosters.
You may make progress through the Christmas Winter Wonderland!