Similar Games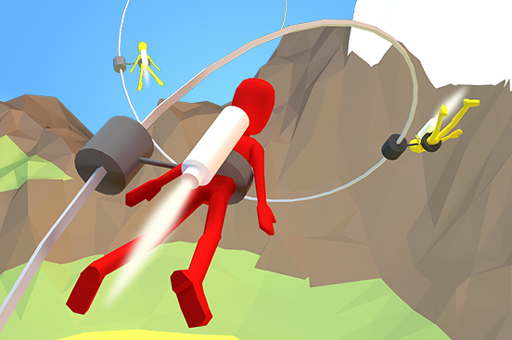 Jetpack Race Run
Jetpack Race Run is an awesome arcade game in which you have to make an effort to avoid all incoming obstacles and walls and try to win at all costs.
HOW TO PLAY
Have you ever used a jetpack to fly through the air? In addition to being a racing game, Jetpack Race Run is an arcade avoidance game featuring 3D stickmen characters and obstacle blocks. On a constrained course, you can use a jetpack to soar to the last platform. If you truly want to win each game, you can speed up and do so as long as you maintain dodging incoming obstacle walls. The game has no restrictions on either time or damage.
Controls
Hold and drag to move into different positions.