Similar Games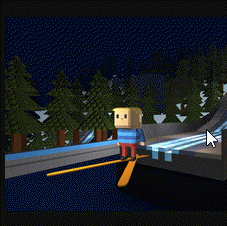 KOGAMA Ski Jumping
Anyone who enjoys playing Kogama games and is searching for a means to get to the bottom of the hill quicker than others will find KOGAMA Ski Jumping to be an enjoyable experience.
KOGAMA ski jumping instructions
Accept the most insane challenges. Kogama Ski Jumping offers various snowy hills, and mini-games. Remember to demonstrate your superiority by descending the mountain in the quickest possible time compared to everyone else. It is important to keep in mind that you cannot expect to obtain high scores unless you have mastered the leaps.