Similar Games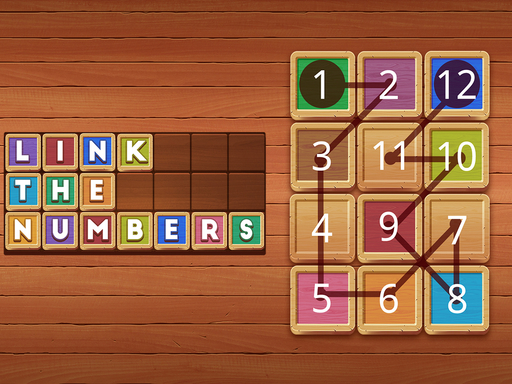 Link the numbers
Link the numbers is a great arcade game in which you need to find the correct path to connect all numbers in the board game
HOW TO PLAY
In this excellent wooden board game, can you find the perfect way to connect all the numbers? You can begin by linking the 1 and 2, then the 2 and 3, and so on.
It's as easy as counting to three...
This game is quite relaxing to play, and it is suitable for all ages.
No worries, the puzzles aren't too challenging; they're just challenging enough to keep the game interesting.
There are hundreds of levels awaiting you in this game.
KEY FEATURES
There are 80 levels packs and try to collect all 4800 stars
It's as simple as switching between touch controls and your mouse.
You will immerse yourself in the world of happiness and relaxation
You can make friends with others
If you are a big fan of snow rider 3d, you will have fun with Link the numbers
Controls
You need to use your mouse to play this game
Link the numbers Reviews