Similar Games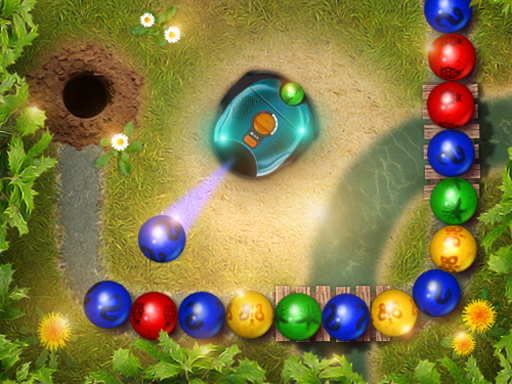 Marbles Garden
Marbles Garden is an extremely online game in which you need to protect your wonderful garden
INSTRUCTIONS
Marbles Garden is a marble shooter puzzle with a match-3 element. Your mission is to defend your lovely garden from terrible golems. Special missiles and other benefits, which you can upgrade for gathered stars during the game, can also assist you.
KEY FEATURES
60 stunning stages, 14 upgradeable powerups, a live atmosphere, and epic music are all included in this game.
RULES FOR SUCCESS
The object of the game is to keep golems from throwing balls into the pit at the end of the road. To eliminate, shoot balls that match at least three of the same color. Each level you complete will get you a star. You can activate and upgrade powerups that will let you destroy more balls in exchange for stars.
Controls
You need to use your mouse to control this game
Marbles Garden Reviews