Similar Games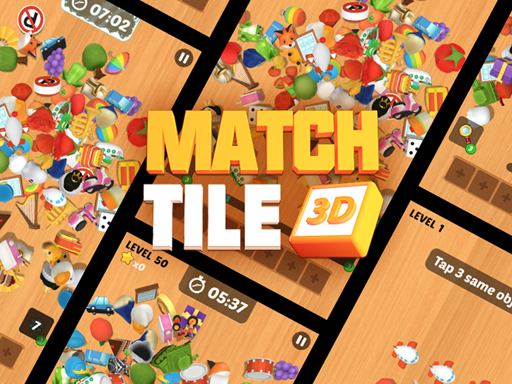 Match Tile 3D
Match Tile 3D is an interesting 3d game in which you need to use critical thinking to accomplish all levels of matching.
HOW TO PLAY
Match Tile 3D is an enjoyable triple matching game that is simple for everyone to play and an engaging puzzle that trains your brain to think logically.
KEY FEATURES
— A ton of candy crush, adorable animals, fun toys, thrilling emojis, savory cuisine, delectable fruits, etc.
— Resonant audio and striking 3D visual effects — Pause it whenever you wish
— A smart brain-training program
Controls
Use your mouse to play this game.
Match Tile 3D Reviews