Similar Games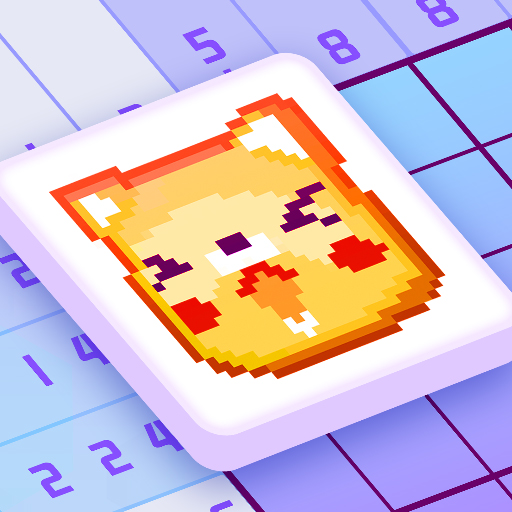 Nonogram Jigsaw
In the fantastic puzzle game Nonogram Jigsaw, you must simultaneously solve a ton of puzzles with numerous lovely themes.
HOW TO PLAY
Crack the Nonogram mystery! You have a ton of puzzles, riddles, and other opportunities to explore a variety of themes that are just waiting for you to finish them. The unique feature of this game is that you can play nonograms and puzzles at the same time. Every time you finish a level once you've unlocked all the stunning images, you'll receive a piece of the puzzle. Use the logic and essential concepts of the image cross problem to challenge your mind!
PRIMARY FEATURES
You must color the squares in order to reveal the picture that is hidden.
To do this, you must also make use of the numbers and hints. It is necessary to read the numbers above the column from top to bottom and the numbers to the left of the rows from left to right.
Cross out the square if you've decided it shouldn't be darkened. Each puzzle is automatically saved, allowing you to try a different one if you get stuck and come back later. Take on a variety of new missions every week to earn valuable rewards for virtual items.
Check out the selection of puzzle games for some fun.
Controls
Use your mouse to play this game