Similar Games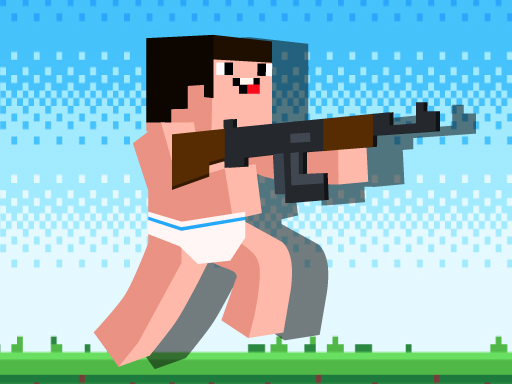 Noob Rush vs Pro Monsters
Noob Rush vs Pro Monsters is an interesting shooting game in which you have to meet all enemies and try not to stop throwing all objects
INSTRUCTIONS
A desperate tiny creature in shorts will flee for his life, but along the way, he will confront countless opponents, some of whom are pretty lethal, who will attack from the air and land, throwing objects at you that might kill you!!
KEY FEATURES
The object of the game is to move the tiny novice as far as possible without losing, to eliminate as many as possible in order to get the maximum points and gold, and to improve your skills!!
Controls
Utilize the arrow keys and the letters WASD to move and jump.
Tap the game buttons to move and shoot.