Similar Games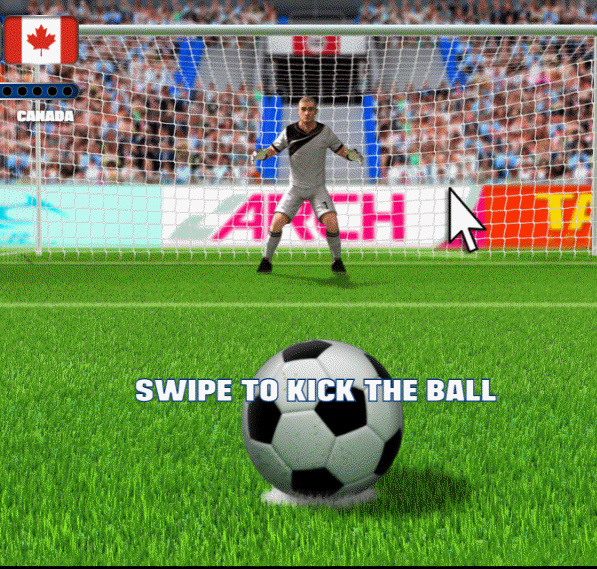 Penalty Kick Online
In the fantastic sporting game Penalty Kick Online, you must score as many goals as you can in the allotted 15 attempts.
Instructions
Penalty Kick Online is a free-kick challenge in which you must send the ball over the opponent's goalkeeper's crossbar. To display your online gaming achievements, finish collecting trophies. While the kicker is making a shot, you may use your mouse to click and swipe your ball. Be cautious! You could miss it if you swipe too far! Move your mouse to the right and block the shot to play the goalie. If you get a math problem right on your first try, you'll receive another opportunity. The complexity of the game increases with each level as the number of goalkeepers increases. The side with the most goals scored after five rounds wins the game.
Check other soccer games on our site for this World Cup Holiday! In the thrilling sports game Head Soccer 2022, you must select your chosen player and compete to defeat the AI. Football Superstars 2022 is an interesting sport game in which you can test your skills by jumping right in and trying to leaf your dream team.