Similar Games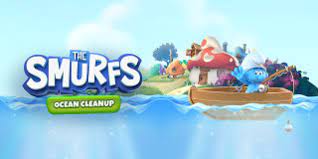 The Smurfs Ocean Cleanup
Have you ever taken part in any environmental initiative with the prospect of cleaning the ocean? If not, you can experience that work in this game on our website. The Smurfs Ocean Cleanup is a fishing game that you need to clean the ocean from the trashes, rubbishes which are thrown by Gargamel and his cat namely Azael
INSTRUCTION
You'll join one of the Smurfs while he cleans the ocean which circles the tropical island where he calls his home. All trash is totally discharged into the ocean by Gargamel and Azrael.
You will earn coins whenever you can pull out the water.
When you want to upgrade the level, you can trade those coins in order to make the Smurf become stronger or even give him a long fishing line so that he can grab more garbage.
There are various valuable treasures and cool stickers which float surrounding you to collect
RULES FOR SUCCESS
Earn as many coins as possible
Don't forget to upgrade to level up and equip necessary items for your Smurf
DEVELOPER
IMPS created this game
Controls
You move the left mouse button to control the line's movement.
Left-click for dropping the fishing line into the water
The Smurfs Ocean Cleanup Reviews