Similar Games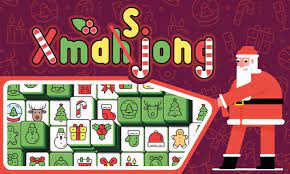 Xmasjong
XmasJong is an exciting online game in which you will find a couple of identical tiles to remove them from the playing field.
INSTRUCTION
Your mission is to remove all tiles from the board that you see on the scree. You have to make Mahjong matches complete all the levels, and then collect all toys and dress up the Christmas tree.
When you collect all the tiles, you can find one item that can automatically be placed on or under the Christmas tree.
DEVELOPER
The game is made by best physics
Controls
You need to use mouse or tap the screen to control the game