Similar Games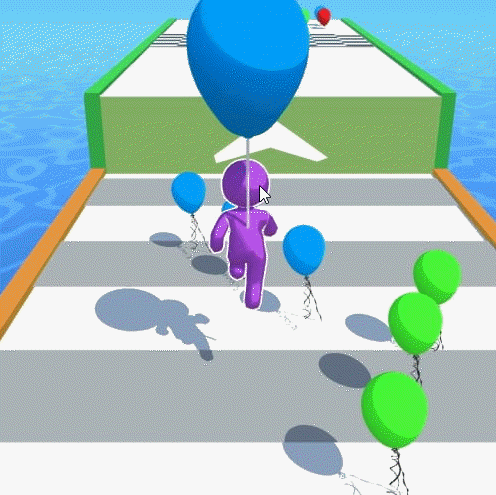 Balloon Run
Balloon Run is a light-hearted and easygoing video game in which the objective is to complete a series of challenges in the quickest possible time and emerge victorious.
Balloon Run Instructions
Balloon Run is a game that challenges your ability to keep equilibrium since it requires you to gather balloons that are all the same color. It is possible to attempt to remove members of the other side from the arena by hitting them with balloons. If your balloon does not pop and fall, you have no choice but to return to the place where you began. You may make it more challenging for yourself by gradually increasing the distance between yourself and the other players.