Similar Games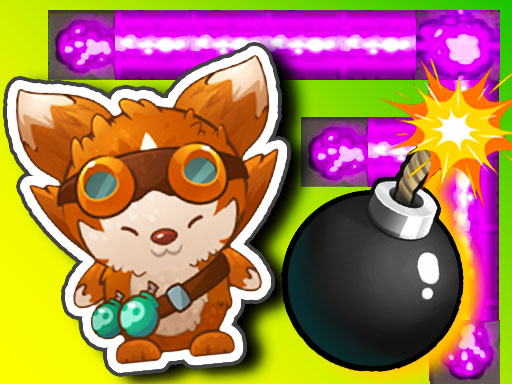 Boom Battle Arena
Boom Battle Arena is an interesting adventure game where you need to utilize your bombs and collect all items on various levels
INSTRUCTIONS
The adventure begins in the Bomb Battle Arena game. Use your bombs to defeat enemies and collect treasures in 85 different stages. You can enhance your explosives and speed by earning points between stages. You can fight with either the Pirate King or the Tomato Boy characters. Locate the castle icon to move to the next level after defeating the creatures.
KEY FEATURES
There are various beautiful themes in this play for you to change your mood
You absolutely immerse yourself in the world of relaxation and happiness thanks to playing this game in addition to making friends with people from four corners of this world
This game is also suitable for kids
Without any fee and also downloading, you can play Boom Battle Arena
Controls
Move via "W, A, S, D" or "ARROW KEYS"
Drop the Bomb via "SPACE" Item
Upgrade thanks to using "MOUSE"
Boom Battle Arena Reviews