Similar Games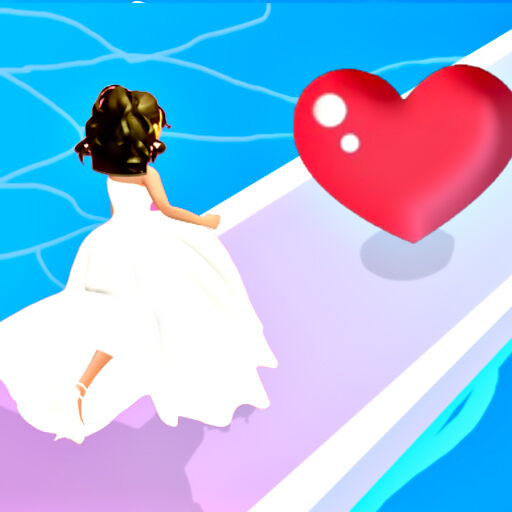 Bridal Race 3D
In the fun and hyper-casual game Bridal Race 3D, which is designed for both girls and boys, the player must compete with other players to meet the guy they want to marry while dressing up like their favorite celebrity bride.
Instructions for Bridal Race
You are going to have to get all dolled up, put on some makeup, and win the bride race in order to become the future wife of the groom who is also your crush. Collect as many power-ups as you can so you can assist the other females jump higher, moving faster, and slowing down. You have the opportunity to pick up bonuses and advance through the game at a rapid pace as you make your way to the wedding. To win the game against the obstinate girls, you may even throw them into the water to drown them.
You'll need to use the mouse to direct the bride as you progress through the game. To improve your score, you will need to dodge puddles and obstacles while also collecting diamonds.