Similar Games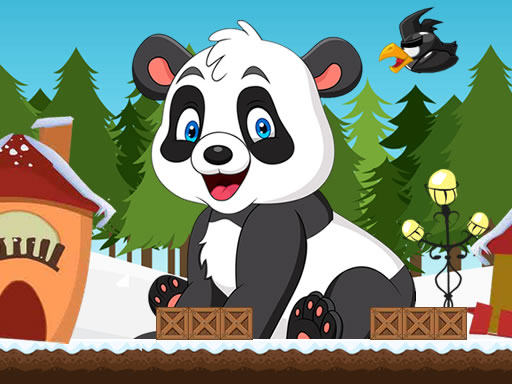 Christmas Panda Adventure
Christmas Panda Adventure is an awesome adventure game in which you need to help a lovely panda not get hit by monsters and traps.
HOW TO PLAY
Our game's main character is Teddy, a cute and happy panda. He lives next to a forest, and every New Year's Eve, the legendary Santa Claus helps him prepare gifts. If he had to pack and distribute gifts on his own, he wouldn't have the time. But when the wicked sorcerer heard about the assistance provided by our hero, he made the decision to retreat in time to reach Santa Claus's home. The enchanted forest had been set up with traps and was ready for a variety of wicked animals when our hero embarked on his trek through it. He will now have to face all of these risks, and we will assist him in doing so. As you fight the trolls and goblins, some traps may move and some will need to be fixed. You would need to run and jump in order to avoid being harmed by monsters and traps. Our hero will perish if you do not have enough time to hop over it.
c
Controls
Use your mouse to play this game.