Similar Games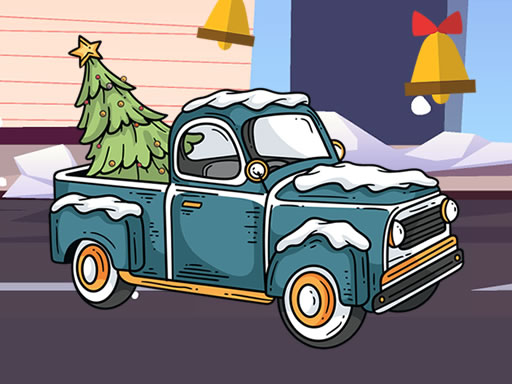 Christmas Trucks Hidden Bells
Christmas Trucks Hidden Bells is a fun puzzle game with a Christmas theme where you have to find all the hidden bells on each of the eight levels to move on.
How to play:
This game is fun and gives you something new. Our jingle bells can be found in garages with big trucks or in front of houses that are lit up for Christmas. The scenery is different at each level. At each level, you have to find the bells that are hidden in each picture. In the middle of each picture, it is easy to see these hidden bells. These hidden bells are hard to find because they are clear and must be looked at carefully. Every level lasts for 40 seconds. You need to figure out where the 10 bells were at that time. You shouldn't click at random, because a single click can take up to five seconds to finish. Open your eyes and look for the bells on all 8 levels.
Controls
Use your mouse to play Christmas Trucks Hidden Bells!