Similar Games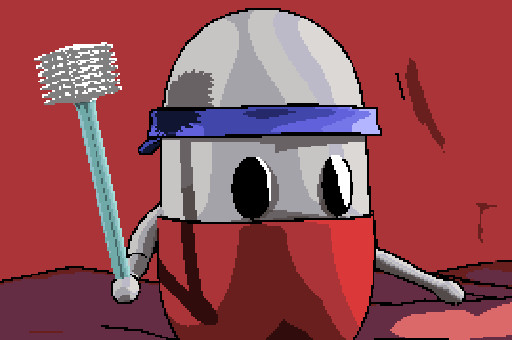 Crap Attack
Crap Attack is an exciting adventure game in which you make an effort to keep the man clean and kill all crap as soon as possible.
HOW TO PLAY
Lots and lots of poop, a man, a woman, and a date. The solution to the problem is you, my dear! Try to clean up the person who swallowed you and get rid of all the garbage before it's too late! Nobody else but you is capable of doing that! Cleaning the man's bowel and preserving the date must be done in only five minutes per level.
KEY FEATURES
-To be defeated on 7 levels of "crappy monsters." - Two distinct modes, including Story Mode and Crap Hysteria Mode (NOTE: you have to finish the Story Mode to unlock this mode).
-Two conclusions (with 2 different FMV.)
- Try to complete the game politely and without cursing; the Crap Hysteria Mode is VERY HARD, so we're not responsible for your anguish.
Controls
JUMP SPACEBAR to hit gamepad
WASD or ARROW KEYS to MOVE: Left analog/D-pad for movement; A for jumping; B for attacking