Similar Games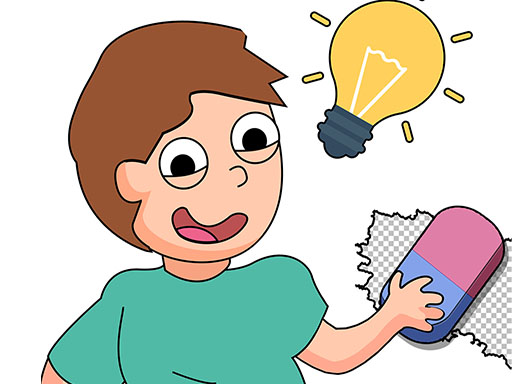 Erase It
Erase It is an interesting arcade game in which you need to make an effort to pass all levels by solving all puzzles with your exceptional IQ.
HOW TO PLAY
Remove a piece to finish the puzzle! Let's find out what your IQ is. You won't complete all the levels, we wager! Lots of fascinating and diverse levels! Install the top puzzle game ever produced! Take on the challenge of attempting to pass every level! Playing it is enjoyable and simple. Simply touch the screen and drag your finger to remove the drawing's party and reveal what's underneath. You may find the first level to be fairly simple, but there are many difficult levels waiting for you! To answer every puzzle, turn up your imagination and mental capacity to the fullest. And think that investing in your intelligence is the key to success! Enjoy!
KEY FEATURES
Various challenging levels for you to try
It is not hard to control this game so you can lead the board easily.
It is awesome to share your score and thoughts in the comment zones to make friends and show off your achievement.
Controls
You can tap on the screen to play this game.