Similar Games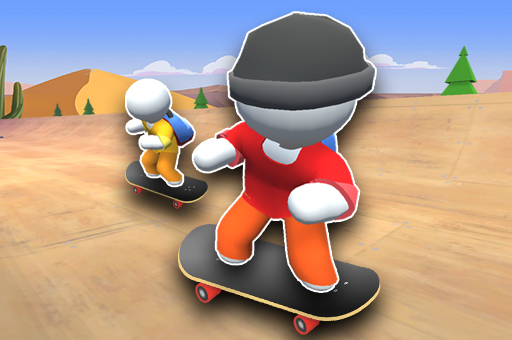 Flip Skater Idle
Flip Skater Idle is an engaging hypercasual game in which you may progress through the levels by avoiding all of the game's obstacles and traps and accumulating as many stars as possible.
How to Play
Flip Skater Idle Flip Skater Idle is a one-of-a-kind arcade game that eschews traditional views of skating in favor of vertically oriented perspectives. Before you can cross the finish line, you are going to have to navigate through obstacles and switch the positions of two stickman skaters. The skating game Flip Skater Idle is both entertaining and simple, and it has a total of fifty levels.
Rules
In order to advance through each level, you will need to work on improving your dual skating abilities, gather stars, and avoid colliding with any obstacles. The level will start by itself, and the skaters can get their skating sessions underway. The only thing required of you is to rotate them using the left and right arrow buttons.
Controls
You can use A,D or Left,Right direction arrows for movement.