Similar Games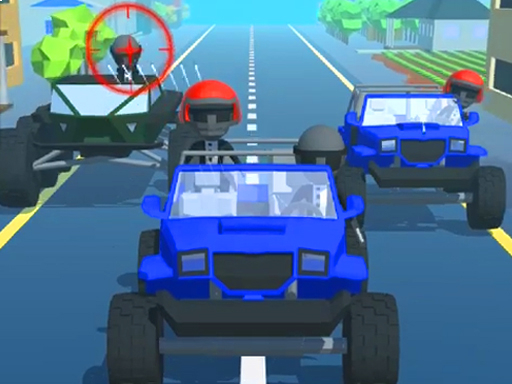 Furious Ride
In the exciting hypercasual game Furious Ride, you must outrun every foe in your path while collecting cash and diamonds.
Instructions
In this game, the fun of sticking characters together is combined with the incredible sensation of entering 3D space. You are traveling behind a truck and holding a gun in your hand. A thief pursuing you in your car won't be stopped by an outlaw like yourself. Just point your gun at them and hope you don't get shot. You will receive money if you defeat every enemy you have at a level. Spend your cash on stronger weaponry and new skins, rather than anything else. Until the very end, keep the enemy at bay!
Features
Moving people and vehicles
A three-minute game
Various things to eat
3D visuals with interesting effects
Three levels of difficulty: easy, medium, and hard
Because it is so fantastic and captivating, this game is a fantastic way to unwind!
Both adults and children can enjoy Furious Ride. The game is addictive, so use caution!