Similar Games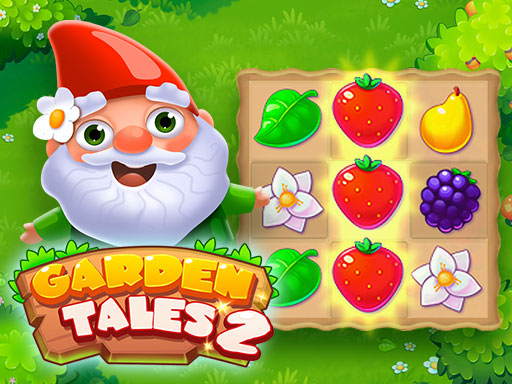 Garden Tales 2
Garden Tales 2 is a great puzzle game where you have to work hard to complete all levels by matching three or more food tiles that look the same.
Instructions
How to Play Garden Tales 2 is the long-awaited follow-up to the most popular and fun match-3 game ever made. With all-new levels and a lot of polish, Garden Tales 2 brings you back to the fun world of matching fruits. The happy music and bright graphics will help you find peace and happiness, whether you want to relax after a long day at work or need to forget about your worries. Garden Tales 2 is now free to play, so you can enjoy all of its juicy goodness.
Don't forget to check out other Tales games, like Yummy Tales and Yummy Tales 2.
How to get ahead Garden Tales 2
Tips and Tricks
Reach the goals, finish the levels, and move on the map. To get all three stars, swap at least three of the same kind of food using the mouse or your finger. You can also get boosts and power-ups if you match 4 or more.
Controls
Use your mouse to play this game!