Similar Games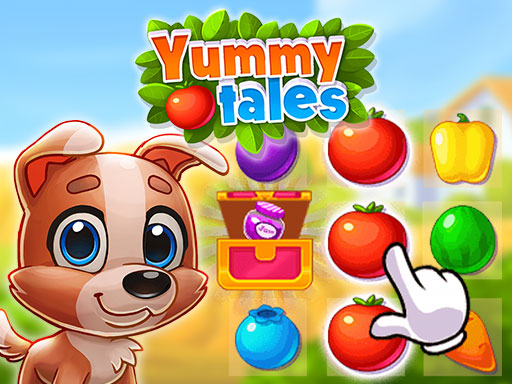 Yummy Tales
Yummy Tales is a fun farm-themed puzzle game. Your mission is to get rid of all the fruits and vegetables by matching three or more of the same kind.
Oscar will be your best friend in this game. He is a very smart and cute dog. He will help you feed and take care of your farm's animals. To remove fruit or vegetable from the board, you must match 3 or more of the same kind. You have to give your animals pairs of various types of fruits and vegetables until they are full. Make sure you reach the level objective before running out of moves, or you'll have to begin again. You can solve puzzles on more than 900 different levels.
Key features
The main idea and the characters are both so great.
It's hard to stop playing this game, and it's a great way to relax with friends and family.
Yummy Tales Reviews