Similar Games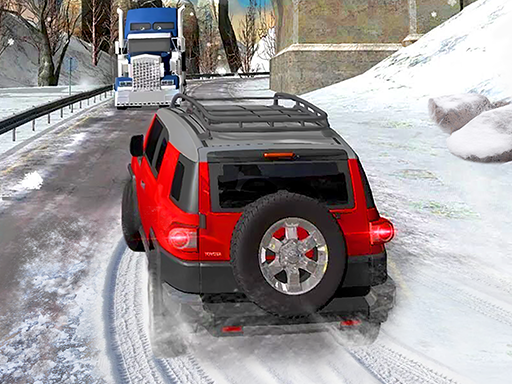 Heavy Jeep Winter Driving
In the thrilling third-person action game Heavy Jeep Winter Driving, your objective is to compete in a thrilling race despite the harsh conditions of winter.
How to Succeed
Playing the game "Heavy Jeep Winter Driving" is something you should do. Driving in the snow presents a unique set of challenges. In the Heavy Jeep Winter driving mode, you may experience 3D Winter snow vistas as well as Career Mode. You have the ability to collect goods such as cash, gasoline, and gifts.
You have a limited amount of time to make it through all of the checkpoints and to the end of the course. You need to watch out for other vehicles and steer clear of any collisions with them.
You will need to complete levels in order to earn money, which can then be used to purchase new and improved jeeps and to unlock other levels. Get in the driver's seat and get ready to experience the thrills and chills of winter in this driving simulation.