Similar Games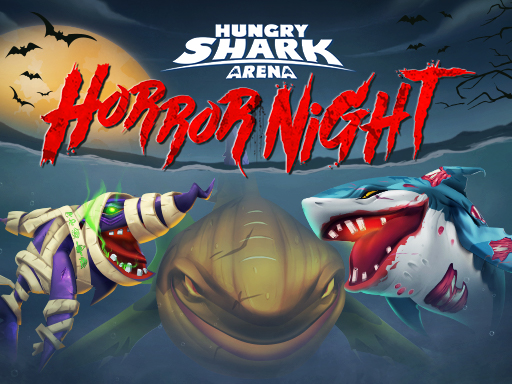 Hungry Shark Arena Horror Night
In the action Io game Hungry Shark Arena Horror Night, you have to eat all the other fish and try to grow to be the biggest shark in the sea.
Instructions
In Hungry Shark Arena: Horror Night, you fight for control of the ocean floor. In this underwater adventure, you can eat other fish to get bigger and become the biggest shark. The winner is the last shark left. Find prey and grow your shark to make it the biggest predator in the ocean. To stay at the top of the food chain, you have to defeat other players. The sea is now very dark, and as midnight approaches, the monsters will swim up looking for food. The Halloween season at the Hungry Shark Arena just started.
Rules
Try to stay away from fish that are smaller than you, and attack anything that gets in your way.