Similar Games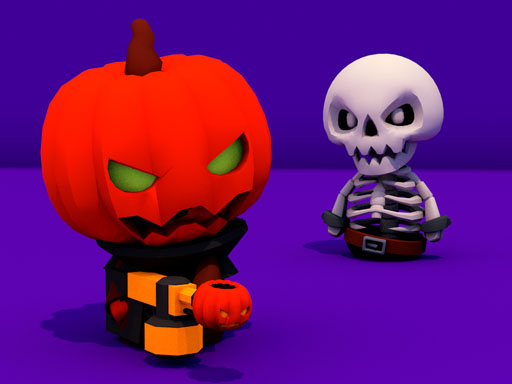 Jack O Gunner
In the great action game Jack O Gunner, you must destroy all skeletons and work to improve your abilities in order to survive as long as you can.
The most frightfully fun game is presented by Jack O Gunner. You may enjoy a completely unique experience playing this casual action game. In a thrilling Halloween-themed adventure, you must save a charming pumpkin man in order to live.
Rules
This is a light-hearted action and survival game with a Halloween theme. You need to stave off the skeleton onslaught for as long as you can. If you get rid of every one of them, the level will be finished. The blue bar at the top of your screen serves as a progress indicator. You get money for every elimination. You'll come upon treasure boxes while exploring. Find the hidden treasure boxes to get better weapons, shields, and boosters. With your winnings, you may enhance your attack power, critical rate, and attack speed.
Controls
Arrow Left, move left
Arrows moving to the right
Moving forward
Arrow Down: Reverse
Use the Spacebar to jump