Similar Games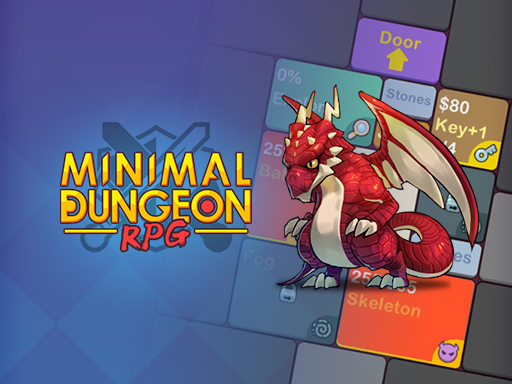 Minimal Dungeon RPG
Minimal Dungeon RPG is an awesome arcade game in which you will become a big fan of the dungeon and click on the squares to play
HOW TO PLAY
Minimal Dungeon RPG is a one-of-a-kind RPG based on the classic. Dungeons are made up of a series of interconnected rooms. In the rooms, tasks, monsters, and rewards are all depicted as squares. Simply click on the squares to play and crawl through the dungeons. Dungeon crawler fans won't be disappointed! A rich and engaging story runs throughout the game. It's simple, straightforward, and delightful!
KEY FEATURES
It is innovative gameplay with a simple and streamlined dungeon layout
There are various epic dungeons full of loot and unexpected monsters Who is Claude on this planet?!
It contains extra resources and lucky loot can be found in side-missions and Dreamland.
The Bag is where you keep all of your belongings and equipment.
All of your resource requirements can be met at a magical store.
Controls
You need to use your mouse to play this game
Minimal Dungeon RPG Reviews