Similar Games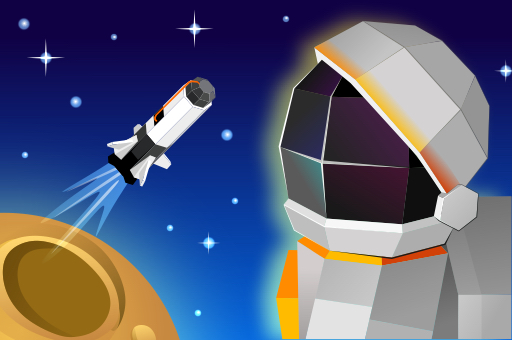 Moon Mission
Moon Mission is an arcade game where you need to accumulate all planets
INSTRUCTION
In this relaxing arcade idler game, you must collect resources from many worlds, upgrade your rocket, and launch your own rocket. You can explore our galaxy, examine stars, and mine resources from your moon base. Fly further and higher than ever before by using the wormhole!
KEY FEATURES
In this game, there are various themes of stars and planets in a beautiful galaxy
You need to fly as high as you can
You will play with other players all over the world
Don't forget to review this game in the bar below
Controls
Control the astronaut by swerving.
Moon Mission Reviews