Similar Games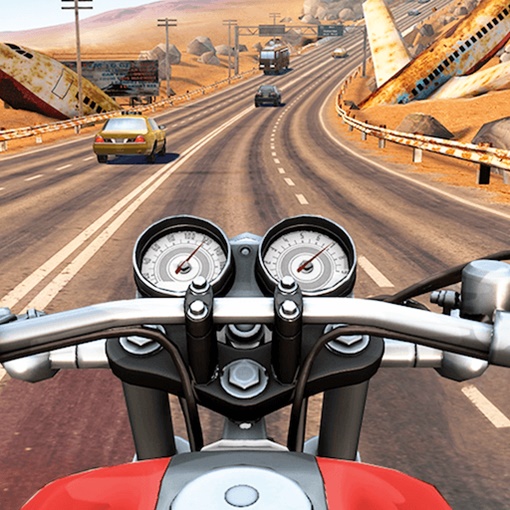 Moto Road Rash 3D
The endless racing game Moto Road Rash 3D takes your racing skills to the next level. The game has better graphics, more realistic motorcycle sounds and weather, and a lot of different places to play.
It was developed by Great Games.
How to play
The arrow keys are used to direct your bike. Don't go too fast at first and get used to the controls. Keep your eyes on the road no matter where you're riding, whether you're in a bustling city or in the countryside. You must complete the missions in each level in order to complete the level. As you progress through the levels, you will face different challenges, so be prepared. You can start the game by clicking the next button on the main menu. There are four different game modes to choose from: Career, time trail, endless, and free ride. The Career mode is the only mode available at the beginning, but you will be able to unlock the others as you progress. To control your bike, press the arrow keys. Before time runs out, you must complete the level objective. Be careful of other vehicles on the road while you ride fast. The stats of your bike have to be upgraded or even a new one needs to be purchased to play certain levels. Have fun!