Similar Games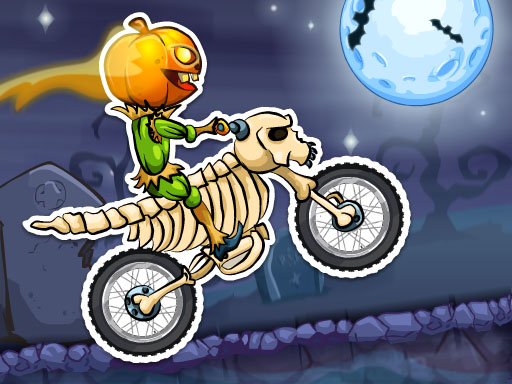 Moto X3M Spooky Land
Moto X3M Spooky Land is a special Moto X3M version for Halloween in which you have to make an effort to pass all challenging levels as soon as you can!
Instructions
MotoX3M is a bike racing game with crazy stunts, dangerous obstacles, and big crashes. You'll be amazed by how fun the game's many challenges and fast speeds are. This version of this amazing bike stunt game is called "Spooky Land." Moto X3M6 Spooky Land is fun.
Rules
Riding a motorcycle is dangerous. In the Moto X3M episode "Spooky Land," the courses are crazier and weirder than ever. You must be ready to face the dangerous challenges that are coming. It has amazing jumps and loops. Avoid traps. As quickly as possible, each level should be finished.
Controls
Use WASD to move!