Similar Games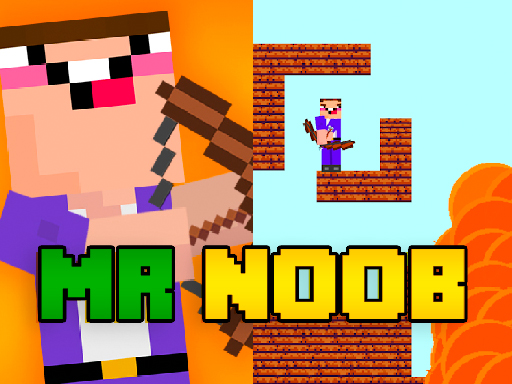 Mr Noob Vs Zombies
Mr Noob Vs Zombies is an exciting shooter game in which you need to win against 1000 zombies
HOW TO PLAY
Mr Noob - Lucky Block Story is a mobile shooter game based on the Noob vs. Pro vs. Hacker series. To gain new Noob skins, assist Mr Noob in killing 1000 zombies and opening all Lucky Blocks.
KEY FEATURES
Defeat a large number of difficult levels.
Several levels of difficulty Various levels of difficulty, ranging from easy to difficult.
Simple but hard gameplay.
Nice and stylized visual designs
This game is similar to Noob VS Pro 4 Lucky Block, Noob vs Hacker Diver Suit, and Noob Rush vs Pro Monsters
Controls
If you're playing on a phone, all you have to do is tap the screen to shoot. If you're using a PC, shoot by clicking the mouse on the screen.