Similar Games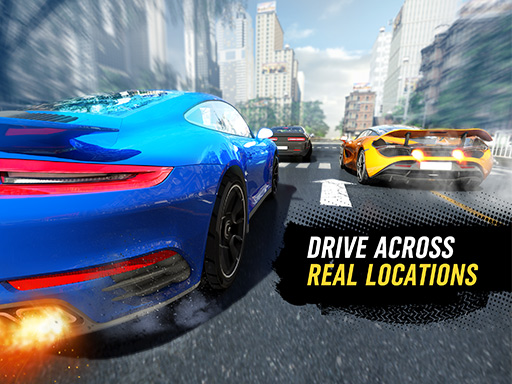 Racing Go
In the fantastic game Racing Go, your goal is to unlock as many vehicles as possible while driving your vehicle through ever-increasing amounts of traffic.
How to Play
The hottest, cutting-edge race vehicles of the future are only a few clicks away in How to Play Racing Go. Put the pedal to the metal and put your winnings back into your gaming experience. Experience the thrill of a lifetime as you speed away from the competition in the automobile of your dreams.
Rules
You may race against your friends in real-time or against the clock on an infinite number of highways, take over traffic in challenging career objectives, complete missions to get blueprints for new vehicles, and more.
Features
Vehicle blueprints may be unlocked via purchases or collection.
It's possible to enhance a vehicle's performance by upgrading its acceleration, steering, and stopping distance.
Trucks, buses, vans, pickups, SUVs, and sport utility vehicles (SUVs) are just few of the various vehicles that populate the roads.
Play with the Nitro feature enabled.
Reasonable and Confident Driving
Controls
W / up arrow key = accelerate
A / left arrow key = steer left
D / right arrow key = steer right
S / down arrow key = brake
L-Shift = Nitro
Left-click = interact with in-game UI