Similar Games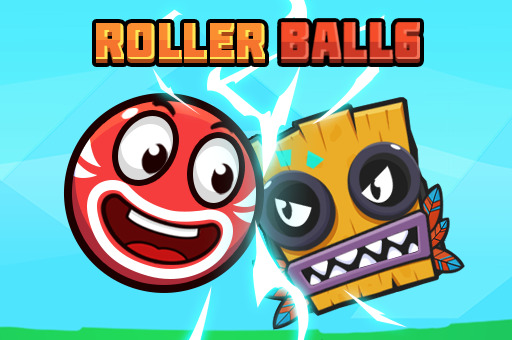 Roller Ball 6 : Bounce Ball 6
Roller Ball 6 : Bounce Ball 6 is an excellent arcade game in which you need to save the world

INSTRUCTIONS

Are you an ardent follower of the Ball adventure series? Big Ball 3, Bounce Ball Love, and Roller Ball 4 have been created especially for you! The planet's evil minions want to squish it into a square shape. And Red bounce ball has arrived to save the world. Roll and jump your way through a dangerous factory, defeating enemies and avoiding lethal laser beams. Do you have what it takes to keep the world from going square? Move the red bounce ball to his goal using the arrow keys, making sure to knock out all the stars along the way. Keep an eye out for the bad guys! It's a good idea to jump on them. Being struck by a corner is not. If you want to have fun while rolling, this is the place to be.
You will have a great time playing this game if you enjoy rolling the Bounce Ball 4 Love and Roller Ball 3. Sounds simple, doesn't it? Roll the red rollerball through a mechanical wasteland by rolling it, jumping, and bouncing it! You must collect stars while defeating all of the evil squares. Certain areas contain lethal moving lasers. Roll with extreme precision to safely navigate each area! Don't be fooled by the simple art style and minimalist visuals: Balls Hero & Ball Bouncer will prove to be a difficult challenge, requiring a high IQ to complete all 100 levels.

KEY FEATURES

Bounce Ball 5 Adventure has the following features: Jump Ball Adventure & Frisk Ball There are over 100 levels to roll the ball through. Stunningly colorful graphics Levels based on physics Various world types 115 distinct levels Controls that are simple and easy to use Platform game in the classic style
Controls
Bounce Ball 6: How to Play Roller Ball 6 Roll the ball using the right and left arrow keys. You will be amazed by the rolling and jumping ability of the Red bounce ball bounce if you use the up arrow key to jump ball. To stop the bouncing ball in front of dangerous impediments, use the down arrow key. Find the magical door and guide the balls one by one to the next level. Test yourself in increasingly difficult but interesting levels.
Roller Ball 6 : Bounce Ball 6 Reviews