Similar Games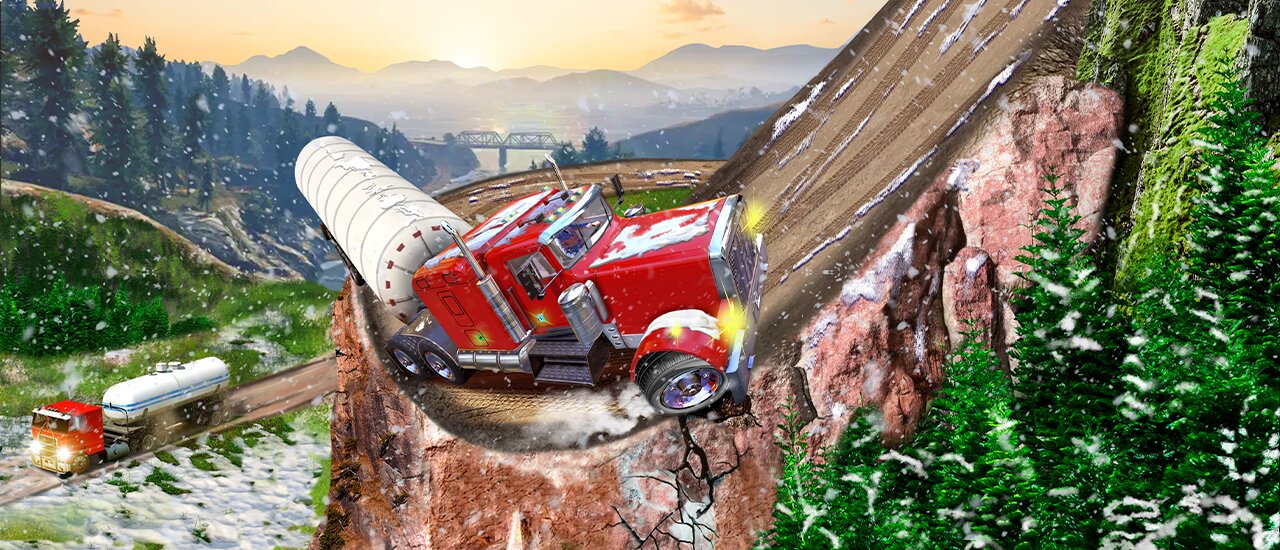 Semi Truck Snow Simulator
The fantastic 3D adventure game Semi Truck Snow Simulator challenges players to accomplish all of the game's stages by driving across all of the mountains while taking in the breathtaking scenery.
How to Play
Semi Truck Snow Simulator game puts you behind the wheel of massive trucks on perilous highways. You can get to safety and cross the finish line by driving your semi truck over treacherous highways and severe tracks. Be cautious! Be very cautious not to tumble down the cliff, especially if you don't want your life to end too soon.
Rules
Keep an eye out for potential hazards, such as trees and other vehicles. You may also choose to stop at red lights or drive by obstacles. If you have greater speed, you can move quicker, but you need to be cautious since there is snow on the road. Driving in the snow may be challenging since the precipitation creates waves that are deeper. You should avoid driving over deep ripples whenever possible since this will cause your speed to drop.
Controls