Similar Games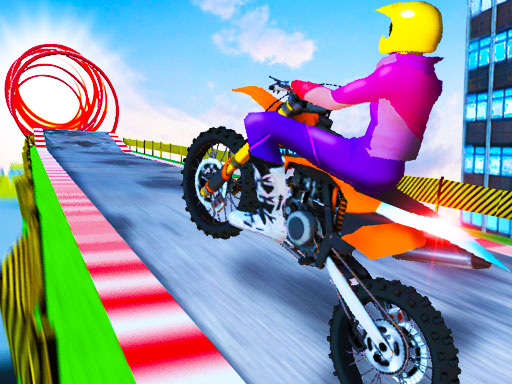 Sky City Riders
In the fantastic racing adventure game Sky City Riders, you must work hard to take the lead while exploring every racing course!
Instructions
Put your helmet on and prepare for some crazy slopes, motorbike sounds, and stunts in this game. You'll definitely let your crazy side out. Experience the rush of taking a leap in a city where the skyscrapers are closer to the ground. Connecting several stunts will give you style points. You can unlock 10 different bike skins if you complete 10 races in a certain amount of time. Use your NITRO strength when ascending steep ramps, always! Make use of the two-player mode to play with a friend. Show off your cycling prowess to your pals. In the Free Driving mode, you can access Multicolored Skins by gathering 30 diamonds.
Controls
Player 1 Move: "ARROW KEYS" Nitro: "LEFT SHIFT"
Player 2 Move: "W,A,S,D" Nitro: "N" Level Restart: "R" Change the Camera: "C"