Similar Games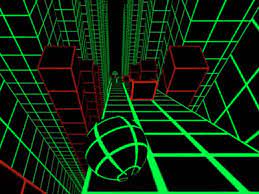 Slope
Slope is an interesting running game in which you make an effort to drive a ball rolling on numerous slopes and pass all obstacles.
How to play
In this running game, your goal is to hit the ball as far as you can to get a high score. With easy controls and fast gameplay. To start playing, you have to use the arrow keys on your keyboard. The course is hard to control because it has a lot of slopes and red obstacles.
The faster the ball moves, the longer you keep it on the course. This game is both fun and difficult to play. You can practice a lot to learn how to avoid obstacles and keep the ball rolling down the slope. If you like fast-paced platform games, you'll like this one.
Controls
Try to avoid obstacles and take gravity into account.
Move = Left arrow Move right = Left Right arrow