Similar Games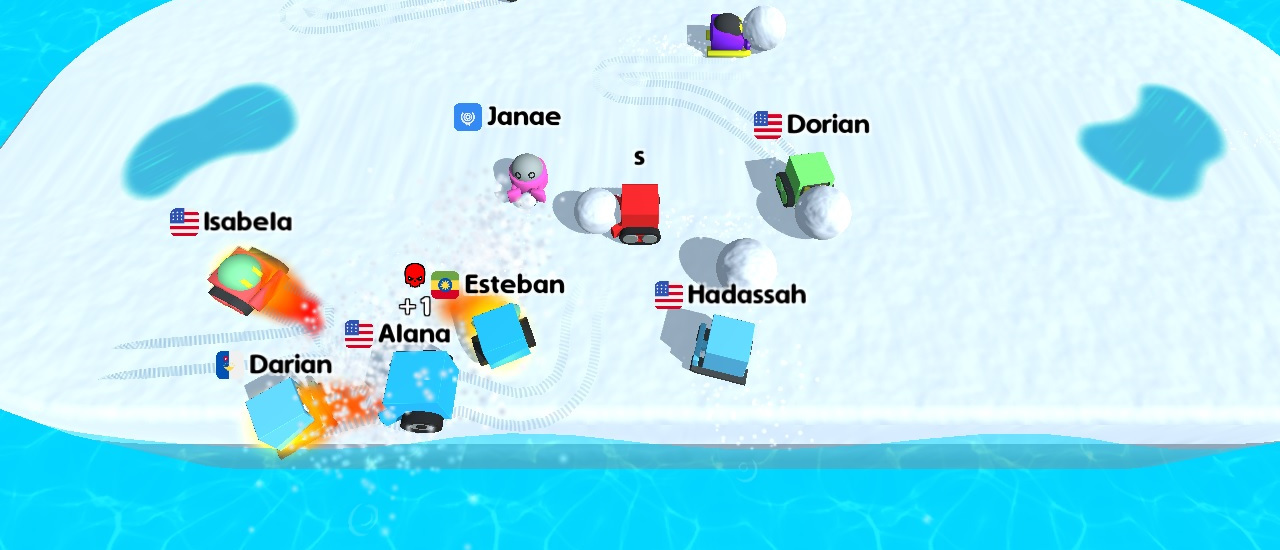 Snow War .io
You must participate in epic snow combat in the fantastic io game Snow War.io, which has a similar snow theme to Snow Rider 3D and FZ Snow Battle IO.
Instructions
A multiplayer snowball-based King of the Rings game called SnowWar.io is now live! You can engage in an exciting snow fight by playing Snow Wars.io. You can only control one character at a time to defeat your adversaries. You must gather snow and roll it into a ball. Snowballs must be avoided at all costs if you don't want to die.
Roll large snowballs in the faces of your adversaries to knock them unconscious. You can create enormous snowballs in this multiplayer game!
Controls
Release keys to throw the snowball, and use WASD to move.