Similar Games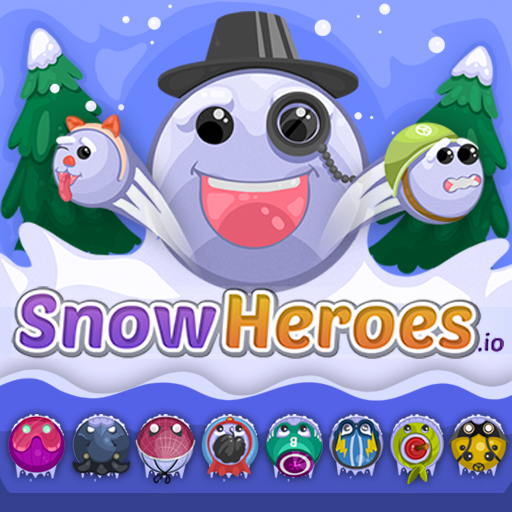 SnowHeroes.io
In the intriguing io game SnowHeroes.io, which has a gorgeous snow theme, your goal is to increase the mass while attempting to slide, bump, and play with style.
Instructions
A snowball combat game with a winter theme called SnowHeroes.io was made by Night Steed Games. By accumulating different colored orbs, you can expand the size of your snowball. You can eliminate other players by stomping or punching them.
Consume the orbs to gain weight, bulk up, slide, bump, and play gracefully. Prepare yourself, don't be scared, and advance by running, jumping, and rolling. But check your gauge; roll and roll, swiftly and far; there are bounds. As you gain in size, charge with grace and attack with a warm, icy hug. Gain recognition, spend money on winter hats for both boys and girls, dress up in a snowy costume for a fancy ball, unlock the skins, and collect them all!
Controls
Move objects with your mouse.
Press the left mouse button to quicken.
Simply click the right mouse button to jump or stomp.