Similar Games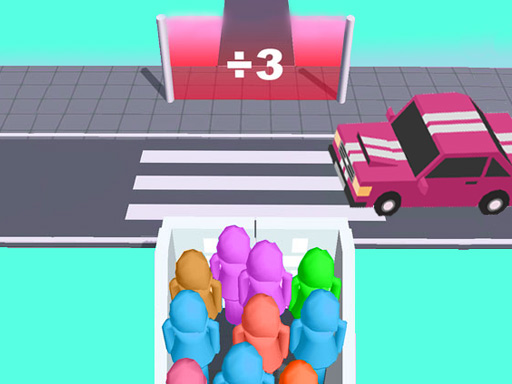 Super Race 3D
Super Race 3D is an interesting racing game that is the most suitable for boys and you have to let the crowd reach their destinations through all roads.
HOW TO PLAY
Boys can have fun and play Super Race 3D for free online. You must allow the throng to use the roadways and escalators to get where they need to go. In the game, you must pick an appropriate moment to lead the mob through the hazardous area and eventually get at the cars. Avoid being hit by cars, losing individuals, and avoiding all types of vehicles arriving and going. Come take the challenge with us!
KEY FEATURES
Vibrantly colored graphics
It's a fun game that's also quite addictive.
Controls that are easy to use and understand.
There are a number of levels to finish.
Controls
Mouse or tap to play.