Similar Games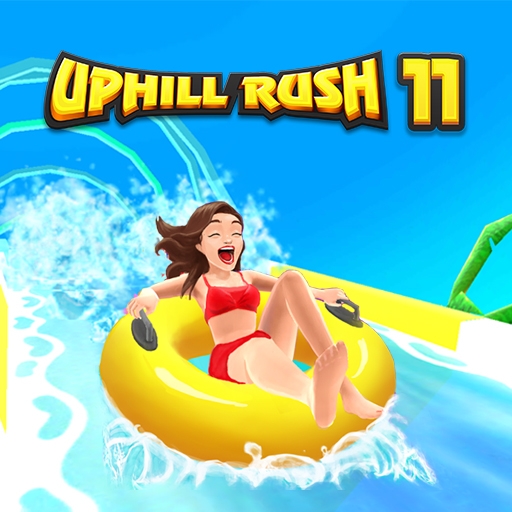 Uphill Rush 11
An amazing action-racing game called Uphill Rush 11 (after Uphill Rush 10), in which you have to do great leaps before diving into the pool.
How to Play
The eleventh installment of Uphill Rush is now available. This most recent iteration of one of the first browser games that have been operating for the longest amount of time made its debut back when there was no such thing as a flash.
The action of the game takes place on a vessel that is on a holiday cruise... A ship that is completely filled with wild water slides. You will have the opportunity to choose between a human swimmer or a floating object, such as a swim ring, at the beginning of each level. You will first go through a series of loops that defy gravity, and then you will go down one of the twenty raft slides that are located on the cruise ship.
Rules
Make use of the arrow keys to keep your equilibrium intact. If you are unable to maintain your equilibrium, you will be required to start the level again.
After the lightning symbol has been loaded, you may activate speed enhancements by hitting the spacebar. This will take effect immediately.
Collecting coins will allow you to improve your swimmers and your swimming ability.