Similar Games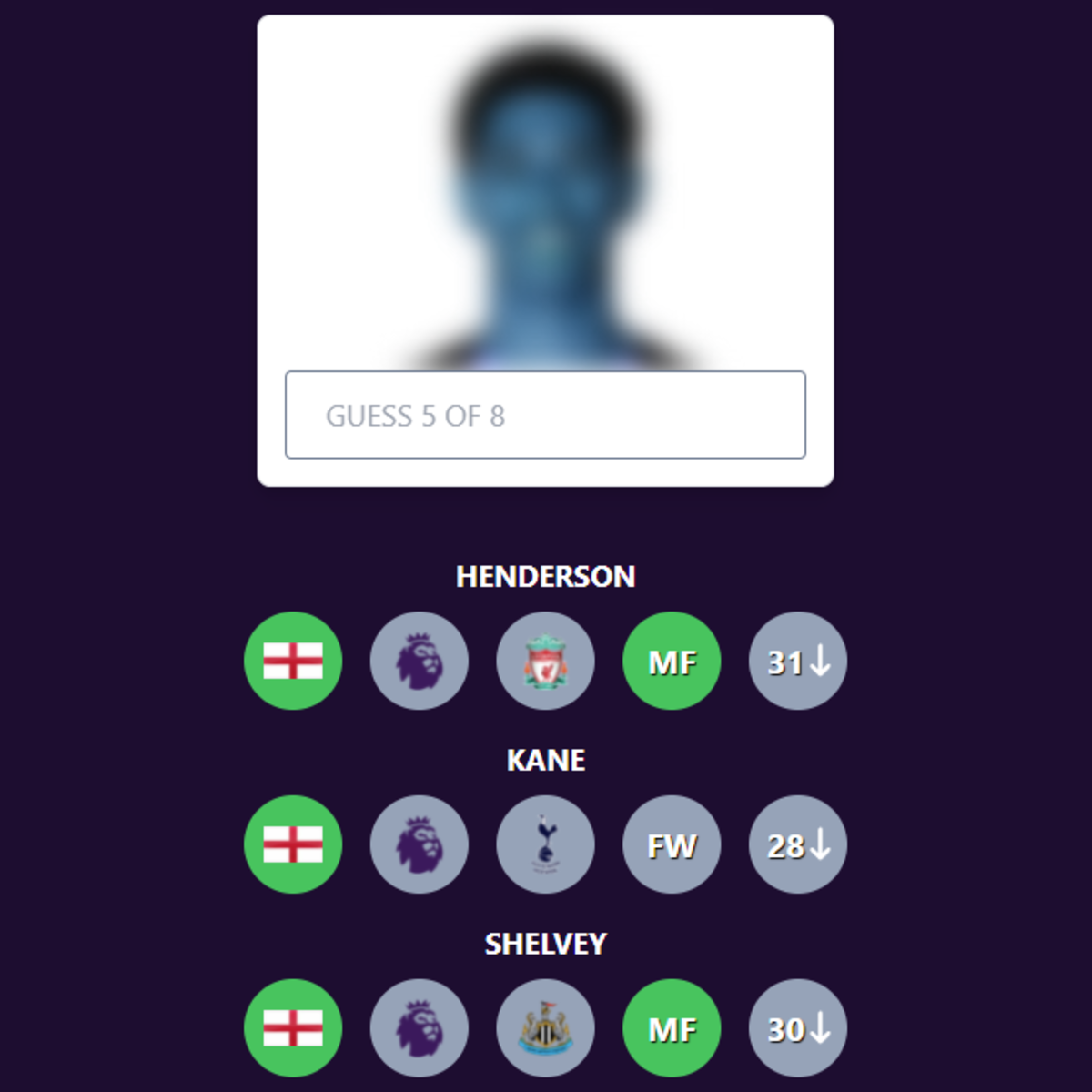 Who Are Ya
You must correctly answer eight questions about footballers in the intriguing word game Who Are Ya, which is similar to Celeble.
Instructions
In the Who are Ya? game, you can search for a participant by entering their name. A name that is not on the list cannot be typed.
There are five elite leagues in Europe where a football player can compete: La Liga, Premier League, Bundesliga, La Liga, or Serie A.
One game for a team in any of the aforementioned leagues is the minimum requirement for a player.
A player cannot search the game's database if they have joined a club but have not yet participated in any of the league's games. Players who have only participated in league competitions are thus unable to search here.
It will be simpler to make the right assumption and take fewer chances with more green tiles. You will have successfully recognized the player after 8 tries. The five green tiles are immediately beneath that player's name. The player's image gets a little bit fuzzier with each guess. You can't rely on the colors because they've been changed. It might not be as easy as you first thought. But you should give it a shot if you like soccer.