Similar Games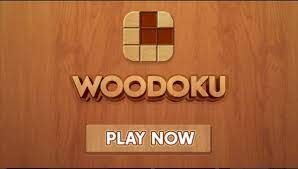 Woodoku
Woodoku is an awesome sudoku-puzzle game in which you try to place and clear all wooden blocks from a big board as soon as you can.
How to play
Woodoku is a game about placing and clearing wooden blocks from a board. It's a mix of a match-stuff puzzler and simplified sudoku and it's quite a lot of fun. It can be quite challenging though, and there are plenty of little strategies that you're going to have to learn if you want to get the best scores.
So it's good that you're reading our strategy guide. We've played a good chunk of the game and discovered the hints, tips, and tricks that are going to take your game to the next level. Follow these and you'll be matching wooden shapes with the best of them.
Whether you're a new player or you've been whacking away at Woodoku for a while, there's going to be something here that'll help you out. So let's jump to it – here are the best hints, tips, and cheats for Woodoku.
Check out our collection of puzzles to find more interesting brain teaser games! Enjoy!
Controls
Drag to play this game!
Woodoku Reviews