Similar Games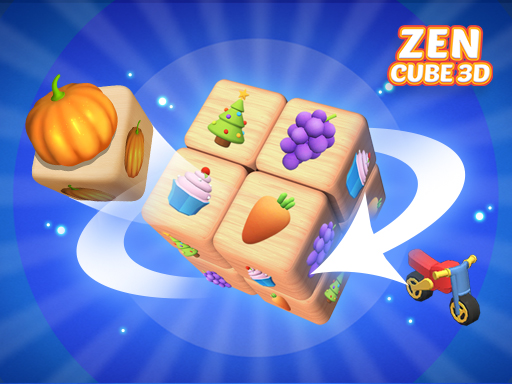 Zen Cube 3D
Zen Cube 3D is a great arcade game in which you need to focus on your senses and try to clear as many tiles as you can.
HOW TO PLAY
Match 3D puzzle game Zen Cube 3D is calming. In contrast to traditional match games, Zen Triple 3D is a simple matching puzzle game that promotes relaxation and zen thinking.
RULES FOR SUCCESS
- You must select three identical 3D cubes.
- Rotate the 3D cube with your finger to discover more matching tile pairs.
- Be mindful not to fill the collecting bar all the way up.
- Use objects strategically to make things run more smoothly.
- Focus on your senses, and clear all tiles within a limited time.
KEY FEATURES
Various challenging levels for you to try
It is not hard to control this game so you can lead the board easily.
It is awesome to share your score and thoughts in the comment zones to make friends and show off your achievement.
Controls
Use your mouse to play this game.