Similar Games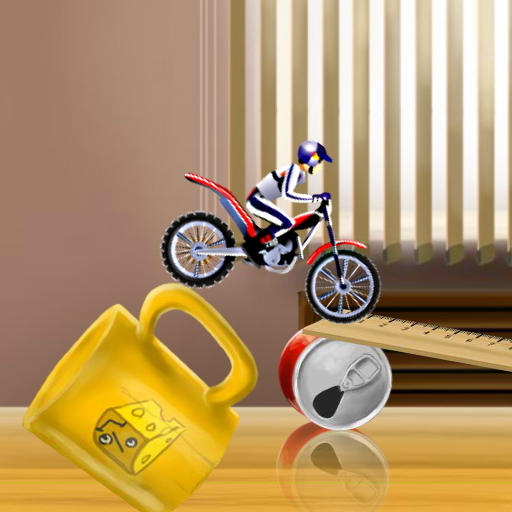 Bike Mania 4 Micro Office
You may race your dirt bike over obstacles in Bike Mania 4 Micro Office while trying to keep from falling off and landing on your back.
The instructions for Bike Mania 4 Micro Office
This awesome game is a thrilling motocross competition with courses made out of small office desks. The objective of this game is to navigate a little motorbike around an office building while under your own control. It's possible to coast along desks and phones and even ride over books. Keep in mind that you should make every effort to avoid crashing your bike into any obstructions. In addition, you may gain excellent times by completing the different stages as rapidly as you can.
Main Features of Bike Mania 4 Micro Office
The game of extreme racing is a really exciting one.
Vehicles that are able to overcome every difficulty that may be encountered
Exciting tracks will provide formidable obstacles for upgraded vehicles.
A thrilling and choppy journey is what it takes to gather the coins.
Music for extreme racing that has a lot of action
Now is the time to get Bike Mania 4 Micro Office on your own computer. If you like racing games, you can get them right here at Snow Rider 3D. If you want to play more games like this, you may try Super Stickman Biker or Wheelie Challenge.