Similar Games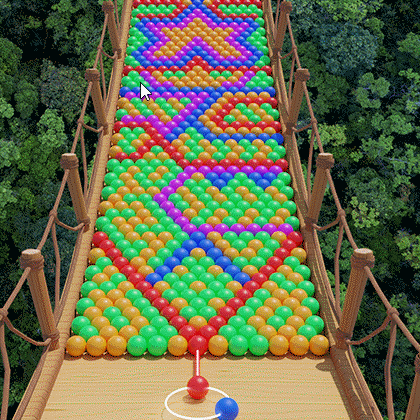 Bubble Fall
You can play the puzzle game Bubble Fall, which features bubbles, either online or on your own device. Find groups of three same colors and take pleasure in observing the 3D physics at work as the bubbles fall.
Instructions for Bubble Fall
SUN.STUDIO is the company that created this game. Bubble Fall is a stimulating and engrossing video game that also helps develop the brain. It includes a range of challenges, including hard puzzles, colorful bubbles in three-dimensional space, and more. Today is the day to begin the adventure of popping bubbles. Play this bubble shooter game in the arcade right now!
Related Games