Similar Games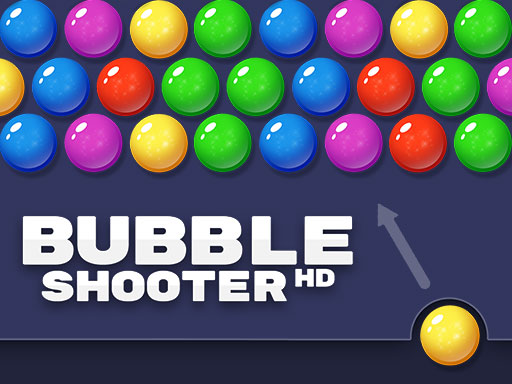 Bubble Shooter HD
Bubble Shooter HD is one of the most fun shooting arcade games where you try to move as many bubbles as you can around the board.
Bubble Shooter HD: How to Play
Your main goal in Bubble Shooter HD is to get rid of all the bubbles on the board while scoring as many points as you can.
Tips and tricks
Remember that to pop a bubble, you have to shoot a ball that is the same color as at least two bubbles of the same color. When you don't pop the bubbles, you get a foul, and when you get a few fouls, a new line of bubbles appears at the top.
Do not forget to check other interesting bubble games such as Bubble Shooter Pro 2 and Bubble Game 3 Deluxe to have fun!
Controls
Shoot and match 3 or more balls with the same collars by tapping or touching the controls and clicking the mouse.