Similar Games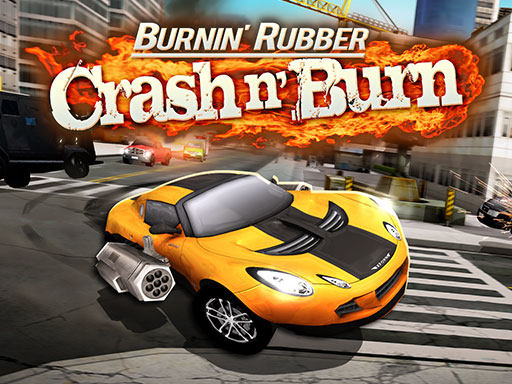 Burnin Rubber Crash n Burn
In the fantastic racing game Burnin Rubber Crash n Burn, you must unlock all new vehicles and attempt to upgrade them by causing as much damage as you can.
PLAYING GUIDE
Burnin' Rubber Crash n' Burn is the authorized Burnin' Rubber 4 tribute. Additionally, it was one of our first games made with Unity. By completing more than 25 objectives, get new cars, clothing items, and enhancements. Use the explosive slow-motion "after touch" mode to damage as much as you can as the icing on the cake!
Can't stop playing this game? Then you should without a doubt check out the Cars race and the Jet Boat Racing. Enjoy!
PRIMARY FEATURES
Brightly colored images
It's an entertaining game that can be really addictive.
simple-to-use and comprehend controls
There are several levels to complete.
Controls
[WASD] [ARROW KEYS] controls Steer [Z] - Fire [X] - Special Steer to cause maximum mayhem and earn even more money in "Aftertouch" mode!