Similar Games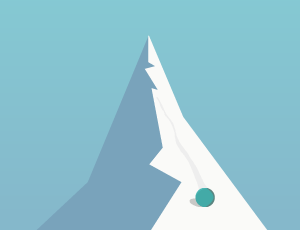 Chilly Snow Ball
In the fantastic game Chilly Snow Ball, you must successfully direct the snowball as it rolls down the hill while having a blast!
Instructions
In Chilly Snow Ball, you have to direct your snowball downward. Your snowball will explode if it strikes one of these pine trees. Sliding is possible between the trees. Consider the scene in front of you as you choose the right time to begin your turns. Those who successfully pass a tree without having a close call will receive bonus points.
Features
- An engaging tutorial. Anyone can play this game!
- This quick music is appropriate for X sports.
- Gorgeous wintertime vistas.
- Collect banners to increase your point total.
- Fans of snowboarding and winter skiing will love this game.
Controls
Use your mouse to play this game!